About Us
Hello, my name is Dale Vigliarolo. When I was young I was always very hands-on: always building, painting, fixing. Later in life, I became fascinated with roofing and was lucky to be taught by some of the best people in the roofing industry. Perfection became my goal. The minor details, the edges being straight, the horizontal lines being just perfect, and proper venting. Each roof becomes a personal statement of my reputation. You may not know all the elements that go into putting on a perfect roof, but you will gain knowledge while working with me. At LakePointe Construction, we understand that your new roof is a large investment. Therefore you deserve to be educated on where every dollar of that investments goes.
LakePointe Construction will give you a peace of mind that you will appreciate for years to come. From our initial meeting when I inspect and evaluate your roof, you will realize that I am not there just check boxes of the pre-written quote form, as my competitors do. I am there to give you a custom solution that fits your specific home needs, with your budget in mind. I am not there to up-sell or meet the manager's quota. I am at your home to do what I have taken pride in doing for over 36 years. My knowledge and reputation and your satisfaction are my guiding principals.
So give me a call today and let me share with you my craft that am so passionate about.
Your Roof Done Right.
At the right price. promise!
You know me, I know roofs - let's get those leaks fixed!
At LakePointe Construction, we believe that the roof is the true 'foundation' of your home.
Dale Vigliarolo
Owner, LakePointe Construction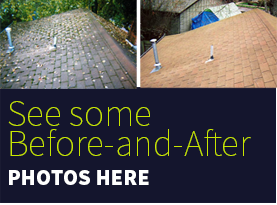 248-544-0413
664 Laprairie
Ferndale, MI 48220